Please Note:
Due to a nationwide shortage the Yellow Fever vaccine is temporarily unavailable.
The Travel Clinic provides comprehensive travelers' health services, including routine and travel vaccines, malaria prevention, travelers' diarrhea prevention and management, general advice about keeping healthy during travel, and diagnosis and treatment of travel-related illness. The team is made up of physicians, nurse practitioners, and nurses with experience in travel and tropical medicine, parasitology, immigrant medicine, infectious diseases, internal medicine, and pediatrics. Some members of the team have additional certifications in travel and tropical medicine from the International Society of Travel Medicine (ISTM) and the American Society of Tropical Medicine and Hygiene (ASTMH).
The team can provide individualized services to travelers with special travel health needs, including infants and young children, travelers with special medical needs, immunocompromised travelers, travelers who are pregnant, those preparing to work or live overseas for prolonged periods, and business and adventure travelers. Staff can arrange to provide sessions for groups of travelers such as students, volunteers and missionaries.
Pediatric Clinic
The pediatric and young adult clinic is located on Floor 6 of the Yawkey Ambulatory Care Center, 850 Harrison Ave, Boston. Specialized clinics for children (age 0-24) are offered on Thursdays 8:00 AM – 5:00 PM and one Monday a month 8:00 AM – 12:00 PM.
Adult Clinic
Appointments for adults are offered Monday-Friday 8:00 AM – 5:00 PM. Although it is recommend that the prospective traveler make an appointment 4-6 weeks in advance of the trip, we are pleased to accommodate those with time constraints.
Boston Medical Center's Travel Clinic offers expertise in travel medicine to all areas of the world including: 
Latin America 
Caribbean 
Africa 
Middle East 
Asia
The following services are offered:
Immunizations
Routine childhood and adult vaccines
Vaccines, including (but not limited to):
Yellow fever vaccine
Hepatitis A vaccine
Japanese encephalitis vaccine
Typhoid vaccines (oral and injectable
Rabies vaccine
Advice about:
Avoidance of insect bites
Prevention of diseases transmitted by mosquitoes and other insects, such as malaria, dengue fever and Japanese encephalitis
Prevention and treatment of traveler's diarrhea
Prevention and management of animal bites
Prevention and management of travel-related health problems such as traffic accidents, altitude illness, motion sickness and jet lag
Travel with children
Travel during pregnancy
Healthy travel for individuals with chronic diseases or immunosuppressive disorders
Topics for long-term travelers including adjustment issues, need for tuberculosis testing and healthcare options abroad
Evacuation insurance
Prescriptions as needed:
To prevent malaria
To treat travelers' diarrhea
To manage altitude sickness and motion sickness
For HIV post-exposure prophylaxis for people who will be providing medical care overseas
The Importance of a Pre-travel Clinic Visit at BMC
Fever after travel
Acute and chronic diarrhea
Skin diseases
Parasitic diseases including malaria, schistosomiasis, filarial diseases, Chagas disease, and rarer diseases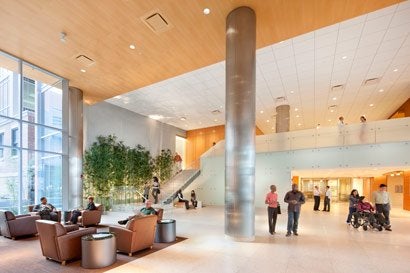 Address
725 Albany Street
Boston, MA 02118
Shapiro Center, 9th Floor
Hours
Monday – Friday: 8:00 AM – 5:00PM