shiroiya hotel, a new art and culinary destination in japan, is set to open its doors to guests. located in maebashi, a city that is just a two-hour drive north of tokyo, the hotel's architecture and interior design has been carried out by sou fujimoto, while many of the guest rooms have been designed by creatives such as michele de lucchi, jasper morrison, and leandro erlich. the project has been conceived as a living room where both locals and travelers can relax and enjoy art, food, and nature.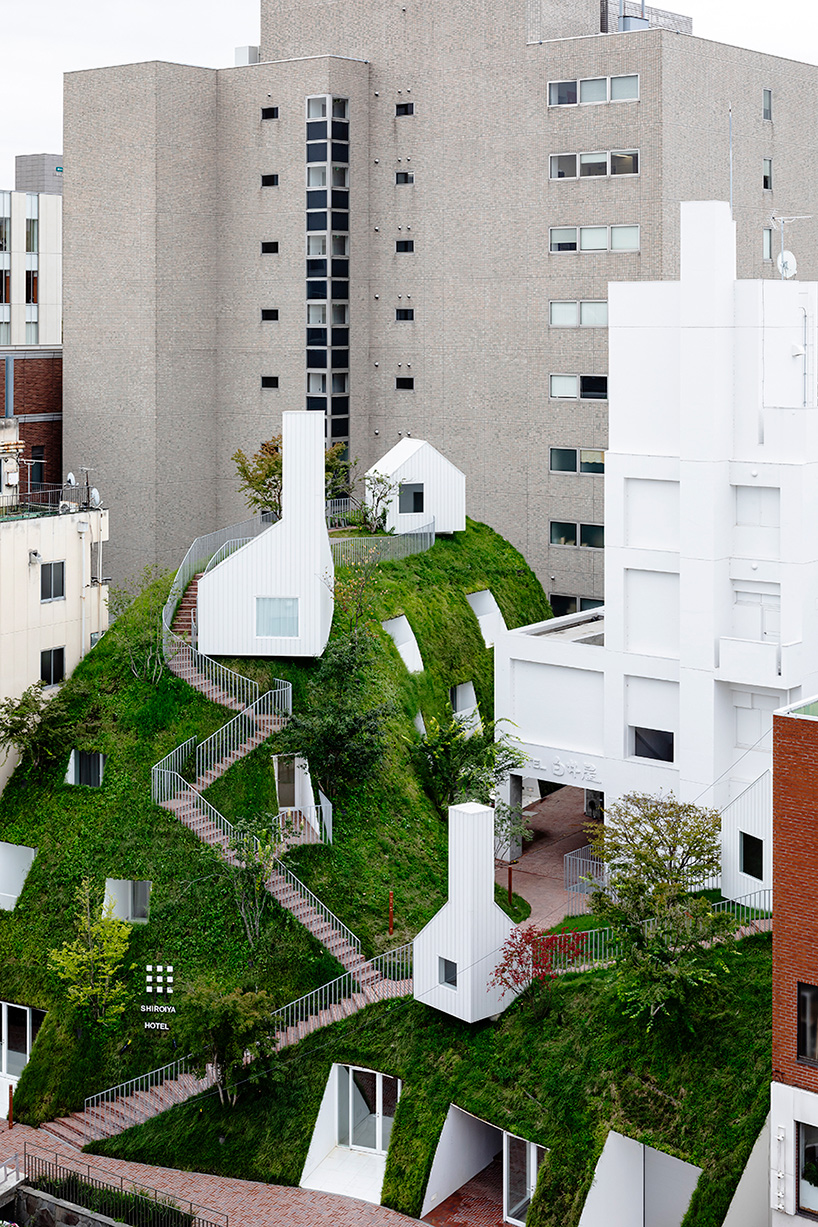 'green tower' by sou fujimoto (also main image)
all images © shinya kigure, unless otherwise stated
shiroiya hotel comprises two main components: 'heritage tower', the previously existing hotel building that dates back to the 1970s; and 'green tower', a new building that appears from the outside as a piece of undulating landscape. responsible for both parts of the hotel as well as their interiors, sou fujimoto renovated the original structure by removing the floors and exposing the rough concrete surfaces. externally, visitors are welcomed by the artwork of lawrence weiner, while inside the architecture interacts with an artwork by leandro erlich titled 'lighting pipes'.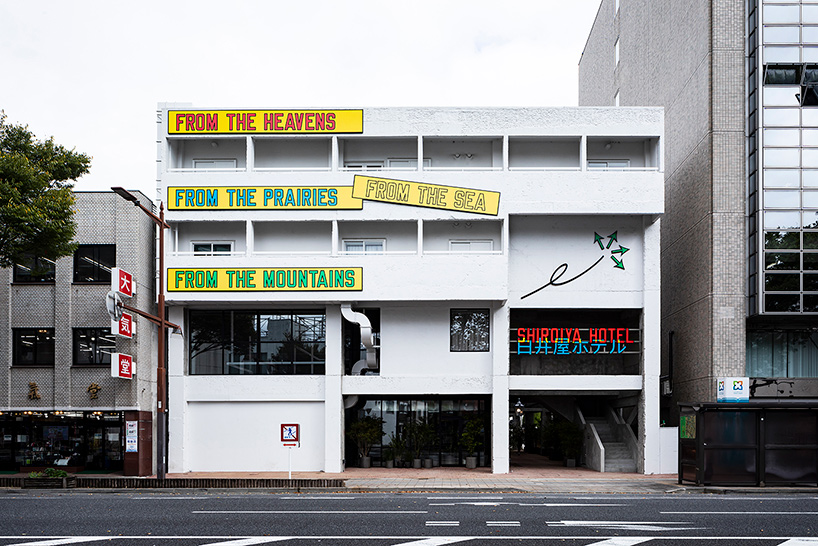 'heritage tower' renovation by sou fujimoto, artwork by lawrence weiner
the 'heritage tower' contains 17 rooms, with many of them designed by creative minds from around the world. rooms by italian architect michele de lucchi and british designer jasper morrison utilize wood to great effect, while sou fujimoto and leandro erlich have each designed rooms that serve as a continuation of their work elsewhere in the project: sou fujimoto incorporates greenery and a sense of minimalism, while erlich again uses pipes to define the interior of the space. furthermore, each guest room exhibits unique artwork by local and international artists such as hiraku suzuki and ryan gander.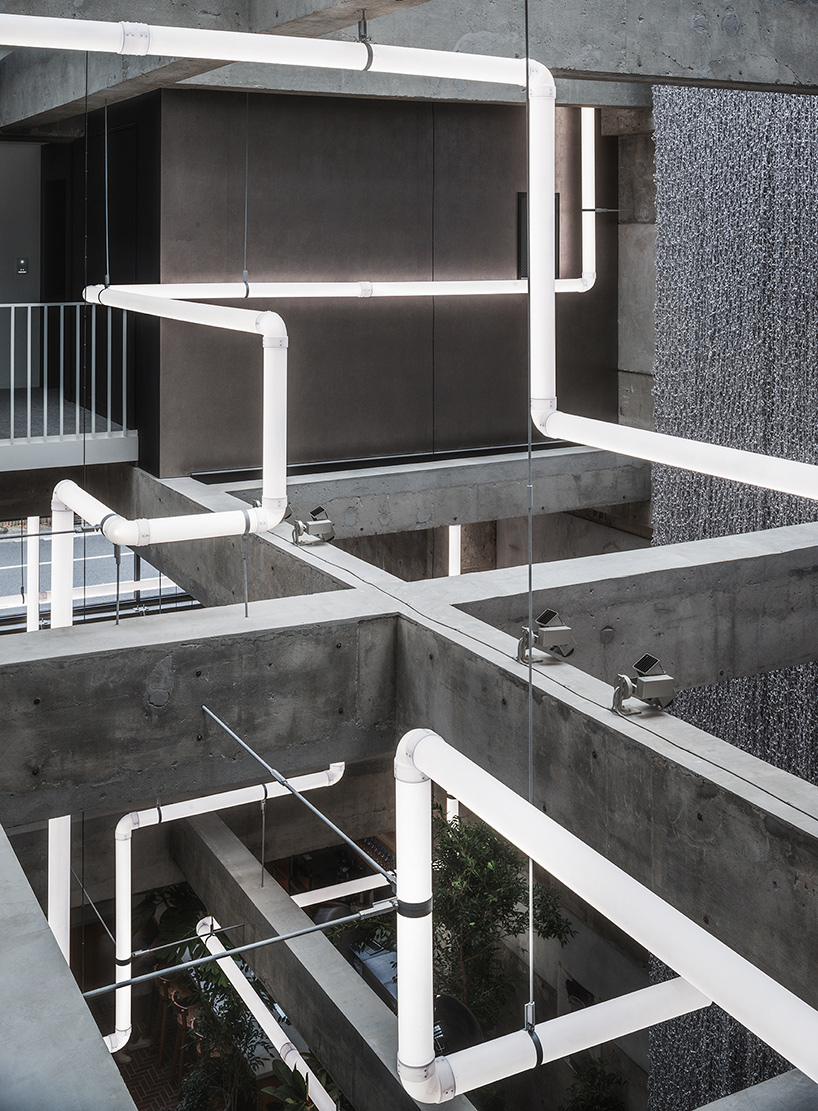 the lounge inside 'heritage tower' — interior by sou fujimoto, artwork by leandro erlich
image © katsumasa tanaka
made from locally grown ingredients, the hotel's restaurant and lounge serves french and western cuisine respectively. notably, the main dining at the restaurant is supervised by hiroyasu kawate, the owner and chef of 'florilege' — a michelin 2-star french restaurant in tokyo. shiroiya hotel is ready to welcome its first guests from december 12, 2020, with reservations able to be made online.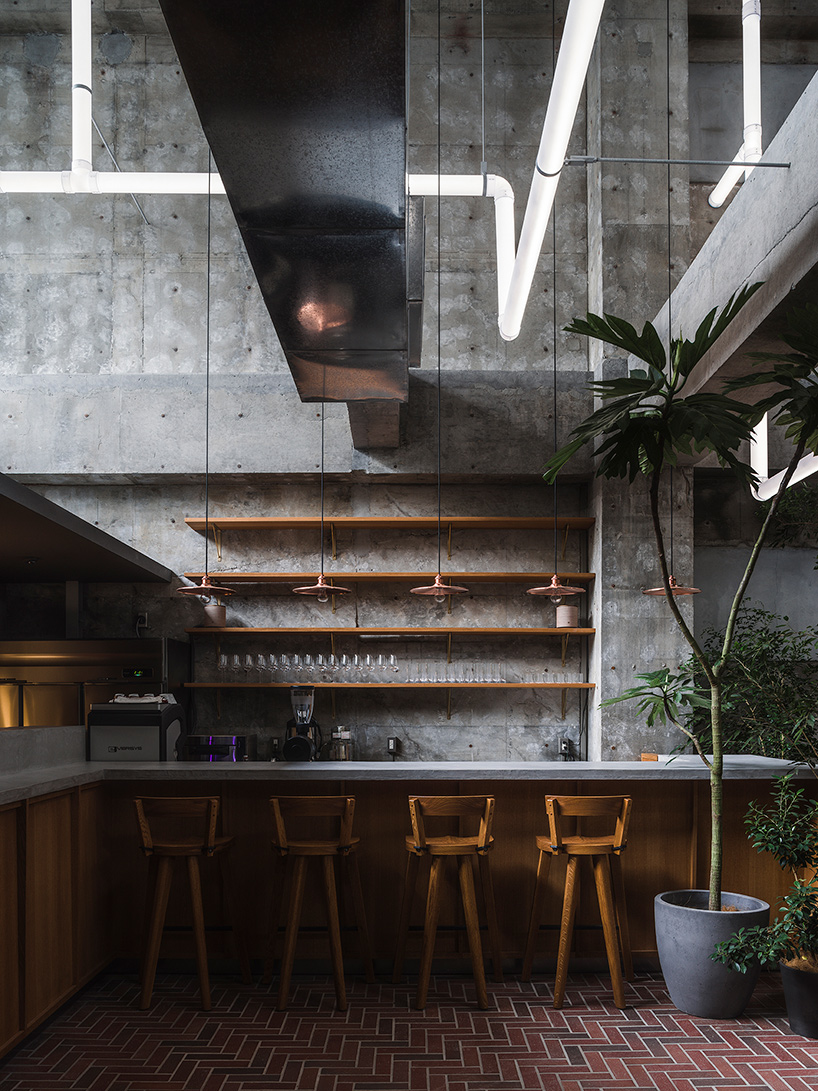 the lounge inside 'heritage tower' — interior by sou fujimoto, artwork by leandro erlich
image © katsumasa tanaka
Continue reading