The pitch-black night of the Sahara does not yield to the sunlight until it is good and ready, and when it does, it flees so fast you would think the place is constantly bathed in blinding light. Stark sunrises turn the giant dunes dull brown for a scant few seconds; for a handful of minutes, as the sun is creeping up the sky, the sand glows.
Then the sky cracks open and turns brilliant blue, and everything around you will shimmer in response. Until that moment when the blue scares off the dark, the dusty roads leading from Gorom-Gorom to Oursi, a small town outside a small town in northern Burkina Faso, are shrouded in the desert's secrecy, blanketed by inscrutable darkness and breathtaking silence. Six nights a week, that is.
From the small hours of the seventh night, on Thursday mornings, the twilight is split open by a convoy of traders from across the Sahara – on foot, horses, camels or caravans – quietly inching towards the small desert town. These are people heading to the weekly market: women with baskets and buckets balanced on their heads out front and, in the rear, the regal families undulating on their camels, the women dressed in brilliant white, with all their glittering silver and gold bridal wealth, the men draped in indigo-dyed tunics.
Later, I would watch residents of the town providing water for the animals with no payment expected, and travellers setting up mats and blankets under the awnings of the homes and shops lining the main street, to shelter from the blistering afternoon sun. This spectacle alone was worth every dollar that I had spent crossing Togo, then Ghana and finally Burkina Faso. And to think that I nearly missed it because I was afraid.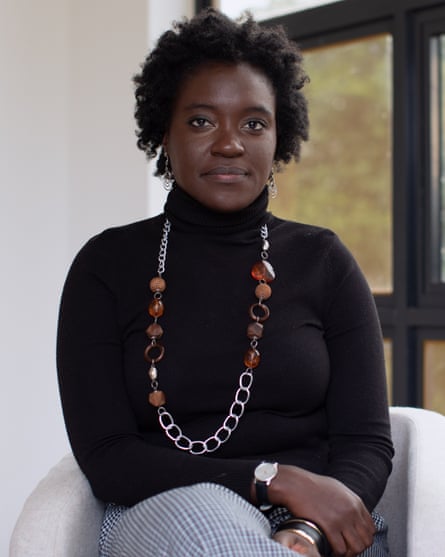 Nanjala Nyabola
Fear is a powerful and paralysing impulse. In healthy doses, it can protect us from being a danger to ourselves and to others. In unhealthy doses, it can be the difference between living a rich, fulfilling life or ending your life as an anecdote in one of those "regrets of the dying" articles. And whatever fears you have in your normal life – spiders, snakes, regret, heartbreak – are only intensified by travel.
I like to think of my trip to Gorom-Gorom and other parts of Burkina Faso in 2007 as the first in a series of lessons on the nature of fear and the rewards of confronting it. It was my first solo and spontaneous trip. My heart breaks when I think especially of what is happening in Burkina Faso now – with the increasing insecurity across the entire Sahel – because this corner of the world has turned out to be critical to the way I think about myself, my work and my place in the world.
I was born and raised in Kenya, and for the first two decades of my life I never set foot outside the country. But when the chance came to visit west Africa
…
Continue reading