The City of Arlington's East Library and Recreation Center, featuring an outdoor innovation space designed by UTA students, held its grand opening Monday.
The 47,249-square-foot building is the first collaboration between Arlington's Parks and Recreation and Libraries departments and replaces the Hugh Smith Recreation Center and East Branch Library.
The recreation center is equipped with fitness and community rooms, a gym, a 113,000 gallon indoor pool, a child care center and senior lounge. The 8,500-square-foot library offers books in physical, digital and audiobook formats, as well as DVDs, free Wi-Fi and adult education classes.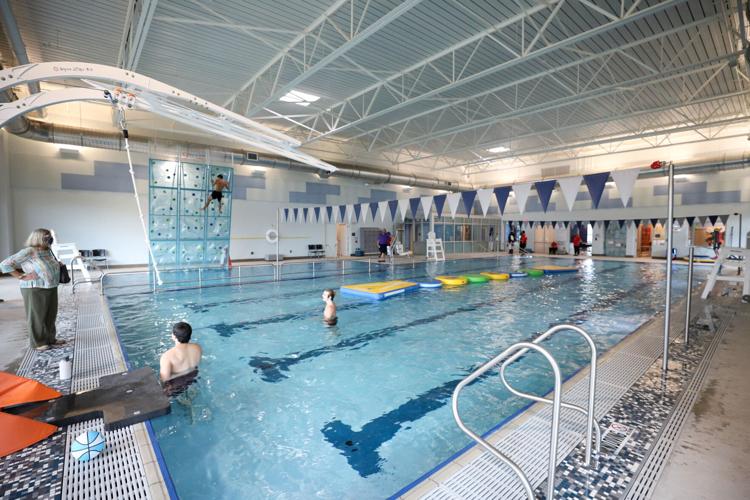 Lemuel Randolph, Parks and Recreation director, said the project started around 10 to 12 years ago through the groundwork laid by the Parks and Recreation department, an invested City Council and citizen support.
The $26 million project was approved by Arlington voters, along with other community projects, in the 2014 Bond Election.
The library and recreation center will help nurture community identity, improve east Arlington neighborhoods and enhance lives, Randolph said.
Graduate architecture students Belén Vigil, Lydia Martinez and Iran Mejia were part of a 14-student group that designed the outdoor innovation space. The three attended the grand opening to talk about their design.
With an Innovation Zone grant, the team set out to extend technology access to the east Arlington community, designing pods and a gathering area.
Currently, the outdoor space has three pods with TVs, outlets, seating for two and fold-down tables. Once complete, there will be more tables and a canopy.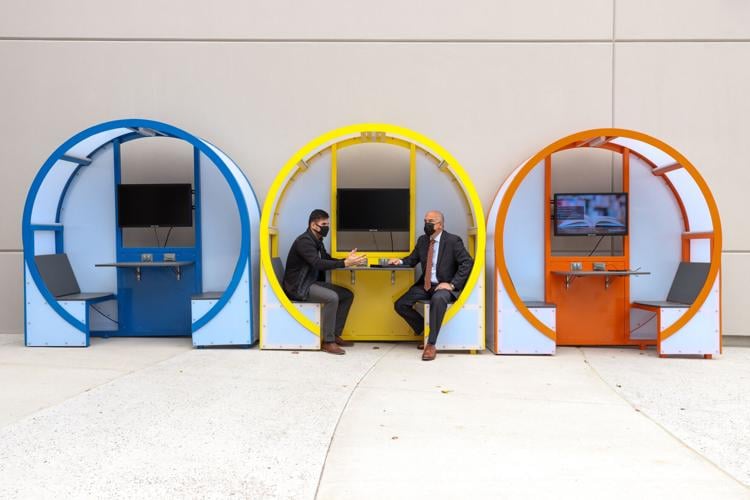 Partnering with the Libraries and Parks and Recreation departments, the team sent surveys and met with community members to discuss what people of different age groups would want to see at the new location.
Through those interactions, especially with children, Vigil said they knew they needed to have a space for kids to play.
Libraries director Norma Zuniga said it was apparent how much Arlington loves its libraries because they have been growing alongside each other since the first library, a stored box of books, was started in 1923.
With advanced technology and over 30,000 items, she said the new library offers support for literacy and learning for all ages.
High school equivalency, English as a second language and citizenship classes are some of the adult education classes that will be offered along with workforce training.
"Libraries and parks and recreation make great neighborhoods," Zuniga said. "The investment made in this community will leave a legacy for years
…
Continue reading