Get my favorite ideas for living at home as though you're on vacation all year long! Tips and tricks to create a calm, soothing oasis that feels like your favorite luxury hotel. Create your own private getaway, a space that is a calm and relaxing to retreat.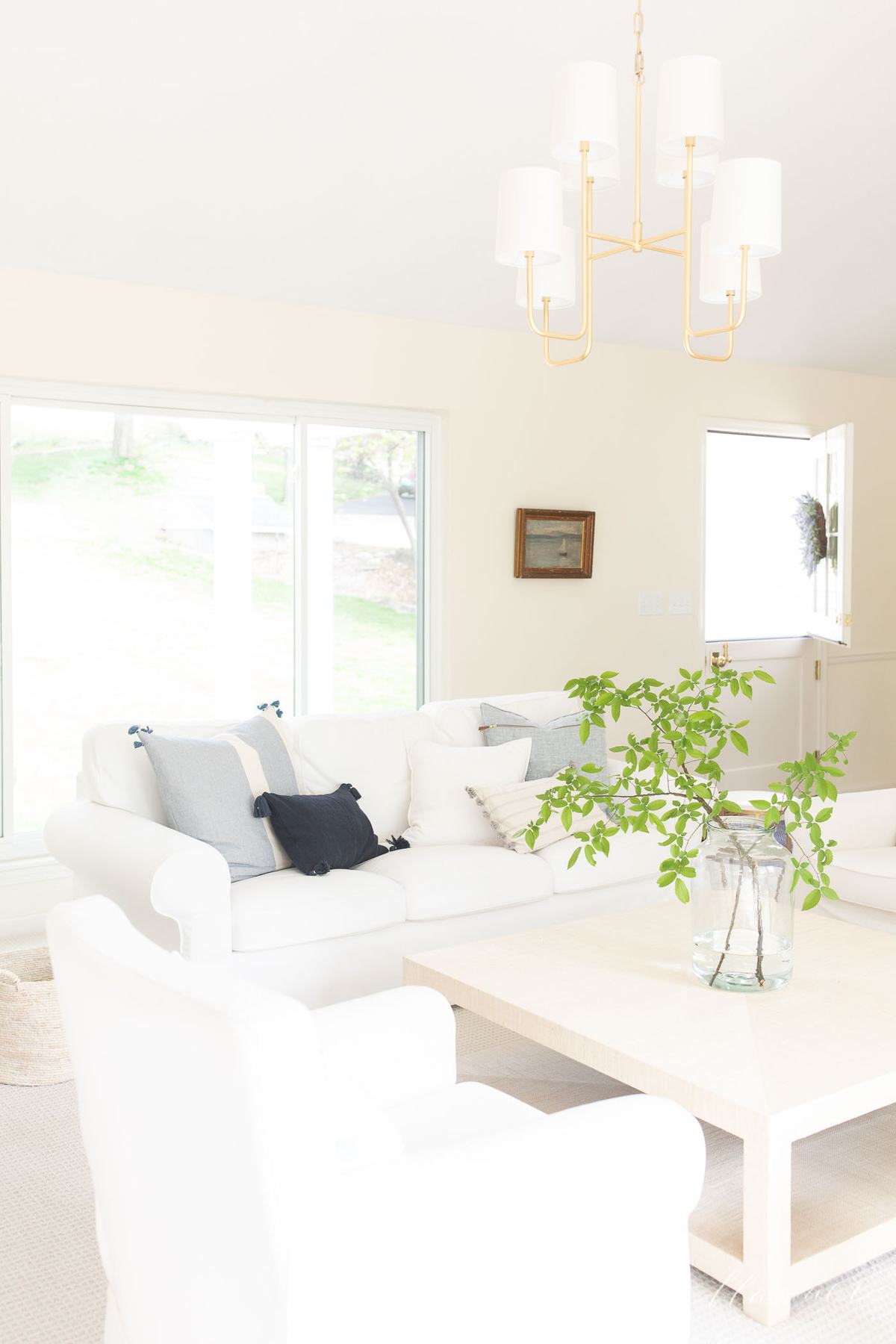 One of the best parts of vacationing is the calm, soothing feeling of your accommodations, right? Why not recreate that feeling in your own home?
I love sharing simple lifestyle and decorating ideas with my readers. Looking for inspiration? Start here! Check out 20+ ways to start Living a Simple Life, 10 steps to create an outdoor living room, and 15 of the BEST home organizing tips.
I'm going to show you how to create the getaway you're missing right in your own home! Vacation vibes, coming your way… make yourself a cocktail and create that hotel at home.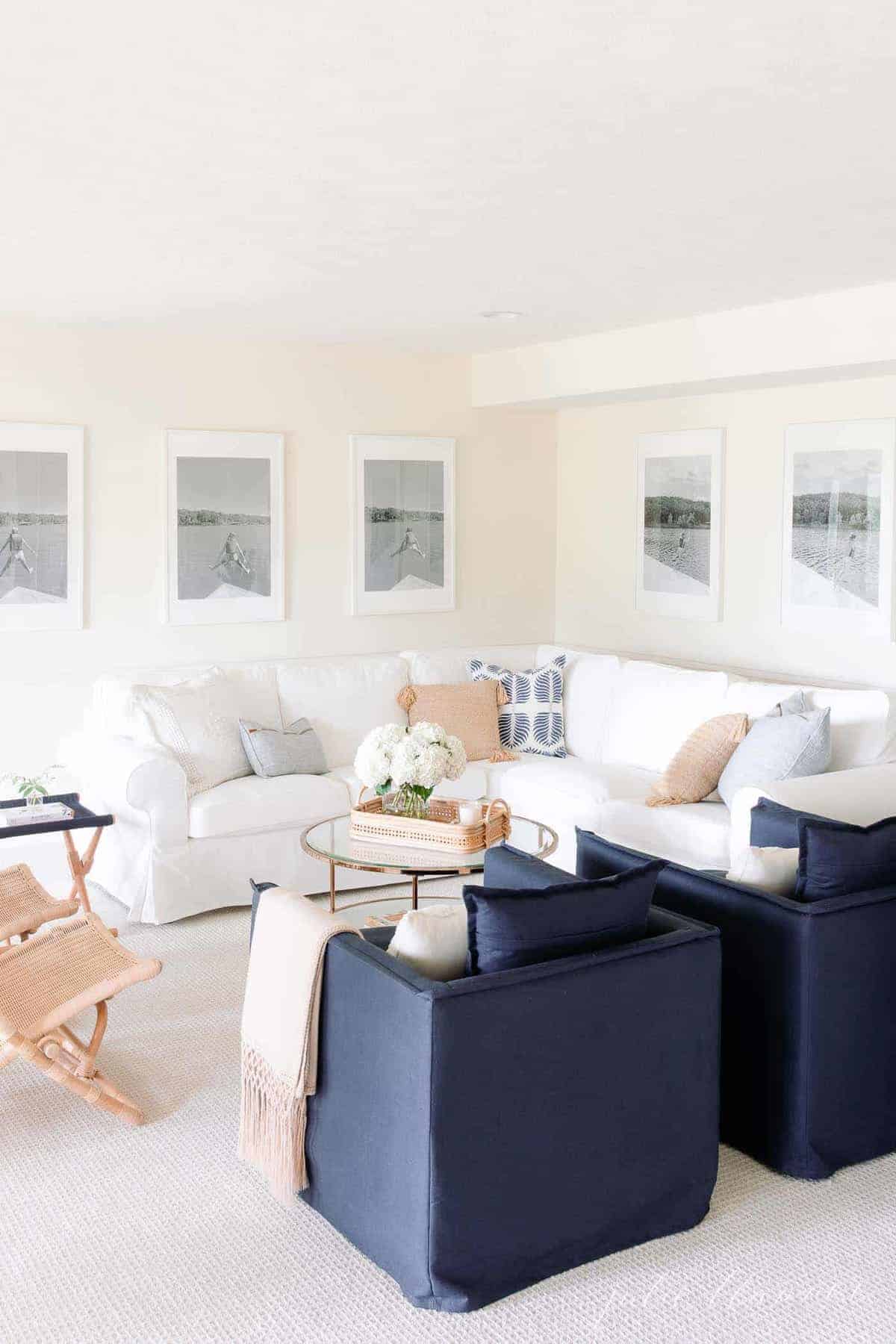 Cool Calm and Collected
First thing's first! If you've been reading this blog for long, you probably already know what I'm going to say.
That's right…the first thing you need to do if you want to create true serenity in your life is de-clutter. This is the most important thing you can do to help create an atmosphere that is serene, calm and relaxing at home. 
When you take the less is more approach, both you and your home inevitably feel relaxed.
You know that feeling that you get when you're on vacation? The one where you instantly forget your to-do lists and you (literally) leave your worries at the door?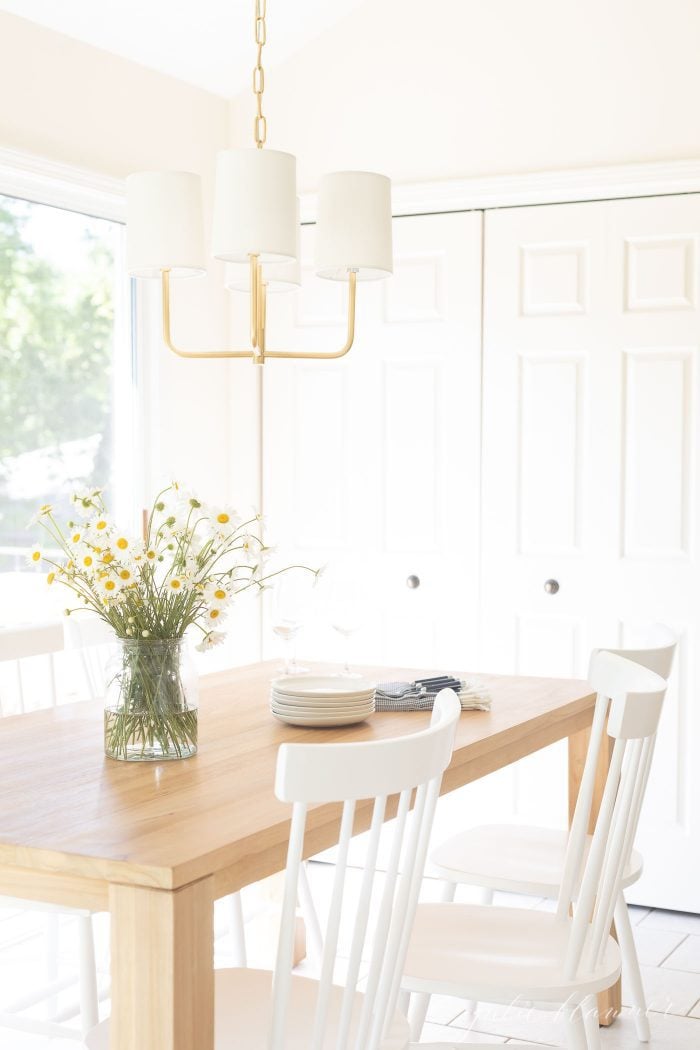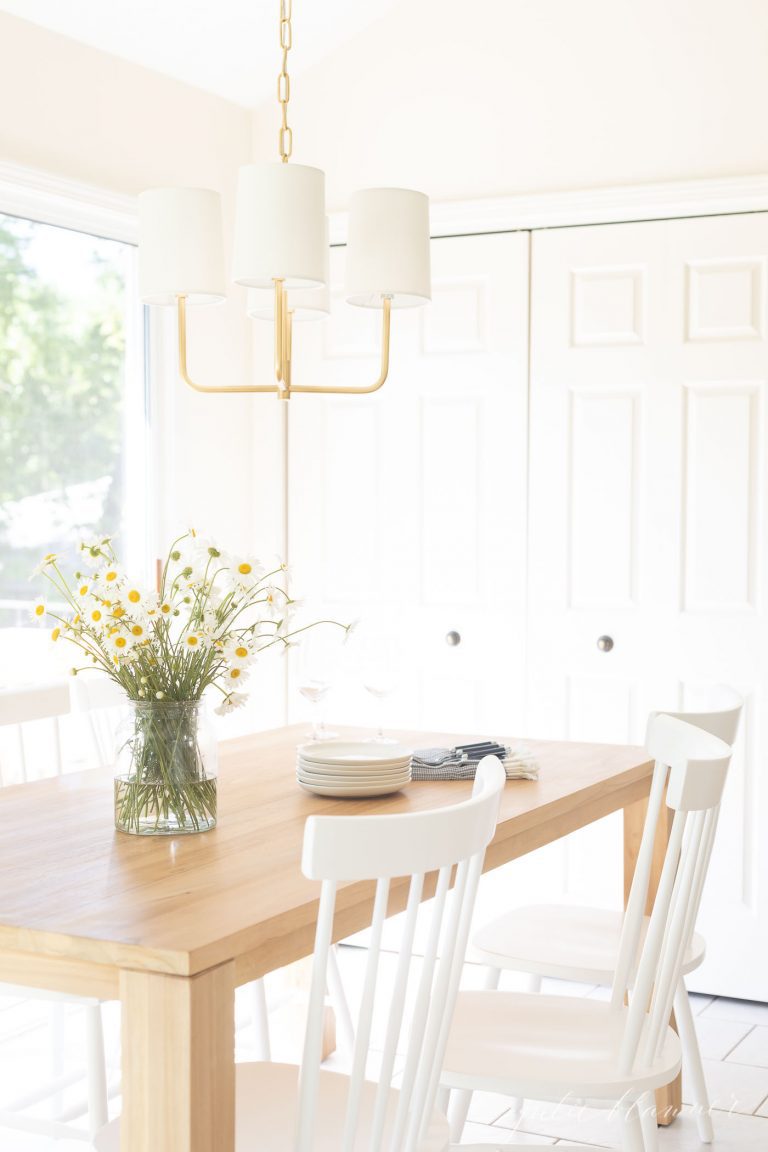 Simplifying your spaces is key. This doesn't necessarily mean you need to organize your entire home overnight. If that's overwhelming, start small!
Here's a few of my best tips for decluttering your home and organizing a space to help bring you a sense of calm. You'll be living your best vacation-inspired life before you know it! 
Creating a Hotel at Home
One of the things that I always notice in hotels is that the storage and organization is on point. That's because many items do double duty! benches become luggage racks, desks become a place to eat your room service dinner!
Another great way to embrace this less-is-more uber calm lifestyle is to select items that multi-task. For example, I love folding stools! They can be used as a side table, a place to kick your feet up, extra seating in a pinch and as a luggage rack!
You can even use these folding stools indoors and out! These sling chairs work really well indoors and out as well!
The more versatile, the better! We do this throughout our home so that it doesn't become consumed with "stuff". 
You don't have to spend much money to create the upscale feeling of your favorite luxury hotel. In fact, I've got all the tips you need right here. Create the look of luxury for so much less!

Did you know that I have a Facebook group dedicated to the art of a
…
Continue reading