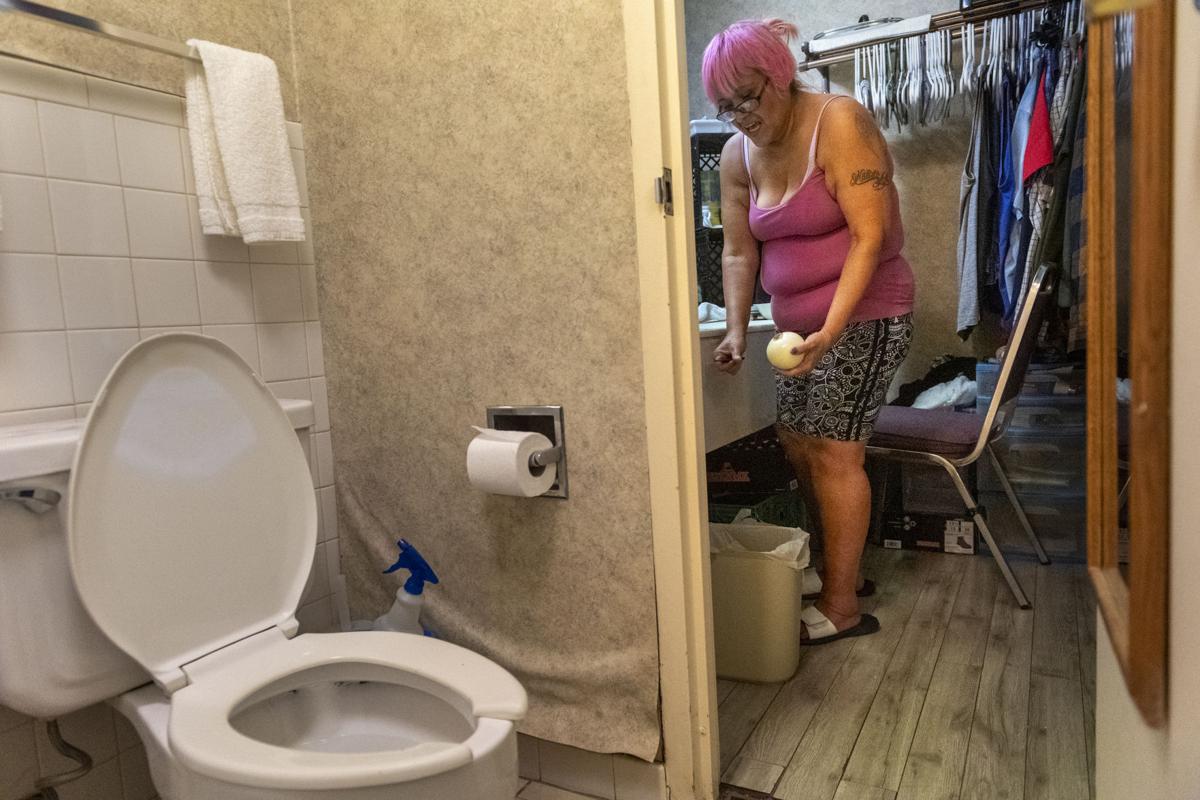 Martina Varela was scared the first time she saw the Oasis Inn and Suites.
She and her boyfriend Geno Scott left their apartments in Omaha where they didn't feel safe and drove to Lincoln looking for a temporary place to stay.
"I seen the side of the building and I'm like, 'Oh, my god. Where did you bring me?'" Varela said.
Despite her reservations, Varela and Scott, who have been together five years, settled in. The air conditioner worked, water flowed and there were no bed bugs.
"It depends on the people, how they keep the rooms clean and everything. A lot of people see mice, a lot of people see bugs," Varela said. "I've never really had that problem."
Scott left early in the mornings and worked long hours at a local construction site. Varela stayed busy with housework, sewing quilts, crocheting and preparing meals on the small bathroom counter. She also helped pay their rent by doing some housekeeping for the hotel's owner.
She smoked with other residents on benches in front of the hotel. As they gossiped and chatted, they looked out over their shared front yard — the parking lot — and watched cars and trucks heading east and west on Cornhusker Highway and trains on the tracks south of the highway.
But when Varela's grandchildren visited, she took them to nearby parks to avoid other hotel residents at the request of her daughter, who observed there was too much drama.
Continue reading